Our suite of staffing services is designed to deliver higher quality candidates to you
faster and more efficiently.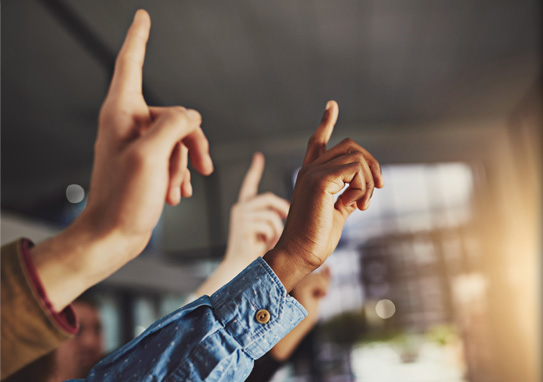 Don't just add head count–
Recruit the best talent out there with Buyer Search & Employ. Whether you seek the talent to help lead you into the future, grow your bottom line, or just someone to get it done right the first time, Buyer Search & Employ is uniquely positioned to help you land the best person for the job.

Resume Mining
Let our recruiters mine the web to find candidates who match your job requirements in as little as 24 hours. This hourly-based service is an efficient way to generate pre-screened candidates for less money than you might think.

Pro Search
Based on your specifications, our recuriters will source, pre-screen, telephone interview and present you with qualified candidates who are interested in working for your organization. This fee-based recruiting option is an efficient way to generate a short list of interview-ready candidates at a fraction of the cost of a traditional search.
Contingency Search
Let our recruiters take part in a non-exclusive, less structured approach to helping you find talent. We will source and present qualified candidates for your job opening and you only pay us a fee if you hire one of our candidates.
Retained Search
Our recruiters will handle the entire recruitment process from candidate sourcing to on-boarding. This dedicated and highly focused staffing solution is typically suited for manager level+ positions with base salaries of $100,000. This fee-based recruiting option is based on a percentage of the salary and guarantees a hire. Lower fees are available for salaries in excess of $200,000.

Recruitment Outsourcing & Contract Recruiting
Hire us to become the staffing extension of your HR team and let us manage the entire recruitment process on- or off-site.

Human Resource Consulting
We can assist you with those HR projects focused on compensation, employee relations investigations, sexual harassment investigations and more.

Labor Certifications
Let us take the burden of labor certification off your shoulders and we'll handle the whole process including advertising, candidate review and the entire documentation process.