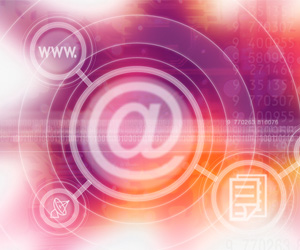 The Internet of Things (IoT) is an exciting concept – a future where "billions of things are talking to each other," as technology consulting company SAP describes it [1]. This trend has been growing at a rapid rate, and you might be surprised to learn that the majority of devices connected to the Internet through your network are not company owned but instead are owned by your employees. When an employee brings in a "smart" device, it starts transmitting and receiving data across your network. These steps can help to keep your confidential and proprietary information secure when your employees are connected to the Internet.
Encourage Employees to Change Habits
Your human resources division should establish a security policy related to the Internet of Things. Some of the most common devices that your employees may be bringing into the workplace that connect to the Internet include wearable fitness trackers, personal smartphones and music players. Your policy might recommend that employees turn off their smartphones and music players during work hours. The phones are constantly transmitting data about the owner's location, among other pieces of information. Hackers can easily penetrate through the phone's operating system and into your network.
Use Multiple Layers of Security
Even something as simple as a fitness tracker that is seemingly only used to count steps can be collecting or transmitting data, opening up your network to potential criminals. Make sure that your IT department is employing multiple layers of security. These layers should include strong encryption of data and proper authentication of users trying to access the network. Use gateways and firewalls to stop viruses from getting into your network through mobile devices.
Prepare for Security Breaches
While your organization may not be able to control which employees wear a Fitbit or an Apple Smart Watch to work, you can be prepared for any possible data breaches that occur as a result of vulnerabilities within the network. Consider moving your critical data to the cloud. With cloud computing, your data is always available so that your business can continue operations even if a physical server is hacked. Make sure that your company is not collecting unnecessary data that would be tempting to would-be thieves. All data should be tightly guarded.
[1] http://www.fastcompany.com/3052936/the-future-of-work/how-the-internet-of-things-is-changing-work