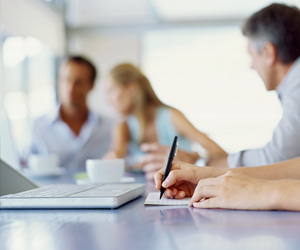 As an HR leader, planning for the future is an important part of the recruitment process. Recruiting people without any plan in place can end up being a disaster for a company in the long run. It is important for HR personnel to be able to balance both the long-term goals and near-term objectives that have been set in place.
To have a cohesive staffing policy, a blend of long-term goals and near-term objectives should be implemented. Near-term objectives related to staffing are generally easier to identify and fulfill, but without long-term goals, they are not conducive to successful business. With an increasingly competitive labor market, companies simply cannot survive without a long-term plan and vision with regard to hiring new employees. Employers who set long-term goals as a part of their recruitment strategy tend to have a higher employee retention rate. Near-term staffing strategies are ideal for entry-level jobs, while long-term staffing strategies work best for positions requiring a specialized skill or talent.
Ultimately, your recruitment plan is unique and should be tailored to the goals of your business. You will want to ask yourself some questions in order to determine those goals. For example, what skills are needed to meet the objective? Once you have outlined the generalities, you will want to lay out the specifics. Of course, finding the best person for the job is a No. 1 goal.
Some other recruitment goals you may have include:
Attracting high-quality candidates
Increasing employee referrals
Retaining your employees
Marketing your company
Determining your overall recruitment goals
Before implementing staffing plans, you need to consider future implications that may arise. Recognizing and responding effectively to change is the key to operating in a positive manner. When conditions change, staffing policies should be assessed and reviewed for any repercussions that may come about.
The benefits of balancing both long-term goals and near-term objectives are going to save your business time and money in the future, leaving you to focus on more important efforts such as employee growth and development. Having a dynamic recruiting strategy will give your company an edge in uncertain market conditions.