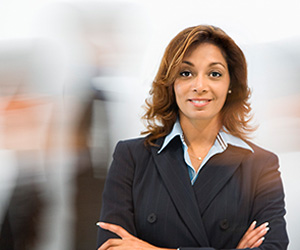 In recent years, labor markets have become increasingly competitive, which in turn has become a major concern for employers trying to attract and retain employees. Finding the perfect candidate who not only has the skills, but who also will contribute to the strategic goals of the organization can be a difficult task. HR leaders need to know the importance of articulating and positioning employer branding in order to gain a competitive advantage.
Just as consumer branding attracts customers, employer branding serves as a means for attracting talent to your organization. Before marketing your brand, make sure you fully understand what your brand stands for. By gathering information both internally and externally, you'll see what makes your organization's brand engaging, compelling, and unique.
In order to position your brand in the marketplace, you must first create an accurate view of what it's like to work at your company. Be real and upfront with people. Instead of using stock photos on the company website, take real pictures of employees working in their actual work environment. When you clarify your brand in the marketplace, you will attract more candidates that are in line with your goals.
Once you have your brand positioned, you need to consider a method of reaching your desired audience. The Internet should be one of your main marketing tools as it is a great platform to reach a large pool of job candidates. Social media is also trending among employers looking to reach young, emerging talent. Of course, newspaper, radio, and television ads are also good traditional methods. Even involving your employees can be a great way to reach people and disseminate the message you want to share.
Employer branding can help attract key talent, increase the number of employee referrals, and even improve the quality of job candidates. As an HR leader, you have the responsibility of sustaining your employer brand. It's not something you can check off a list; maintaining your brand is an ongoing project. Once you actually see the results of what articulating and positioning employer branding can do for your company, you will have a noticeably stronger business.