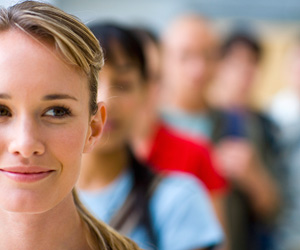 Common Hiring Process Mistakes that Alienate Top Talent
Hiring qualified candidates to bring into your organization is a costly process in terms of time, energy and money. If your hiring process involves certain types of actions, you could actually be alienating the exact people who would benefit your company. Bringing in the wrong candidates could prove even more expensive. According to Mary Lorenz on CareerBuilder, 41 percent of corporations report that bringing aboard a bad hire cost them more than $25,000, and another 25 percent of companies said that their hiring mistakes cost them an average of $50,000 per poor candidate[1]. These tips can help your business avoid hiring mistakes that alienate top talent.
Interviewing to the Resume
A candidate's resume is more like a statistical play by play of their past jobs and education. The interview is a part of the hiring process where you can really get a feel for whether a candidate would be a good fit for the job and for your company. Only asking questions about what is on the candidate's resume or application is a mistake. The top talent will want to show off their skills, but you need to ask about them.
Lack of Opportunity
The top pool of candidates will want to know about opportunities for advancement within your company. Any statement suggesting that there are few chances to move up the ladder will alienate the top candidates. The best candidates want to be challenged and have opportunities for growth. Providing those opportunities within your organization benefits everyone.
Misunderstanding of a Candidate's Skills
Talented individuals want to know how their skills will be put to use in your organization. As a hiring manager, you will need to explain how their skills will be used in both short-term and long-term projects. A lack of vision about how a candidate's expertise fits into your organizational goals will alienate them, explains Kevin Jarvis, writing for Robert Half[2]. During the hiring process, discuss how your organization offers personal development benefits. Up to 21 percent of businesses fail to match candidate skills to job needs. This shows how your organization is committed to helping them succeed with you.
[1] http://thehiringsite.careerbuilder.com/2011/12/16/true-cost-of-a-bad-hire/
[2] https://www.roberthalf.com.au/blog/5-mistakes-companies-make-cost-them-top-talent