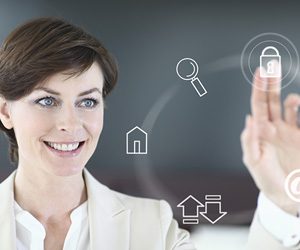 Does your company's website work the way you think and hope that it does? If not, you may not be getting as much attention from prospective applicants who are qualified to work at your organization.
In today's high-tech world, more than 77 percent of job seekers use the Internet as their primary source for finding leads and scouring open positions, explains an infographic from Beyond.com [1]. More than 84 million Americans use a smartphone to do their Internet searches, which means that your company's recruiting and career pages need to be performing well in order to capture today's top candidates.
Mobile Friendly
With most adults using smartphones to access the Internet, your website must be mobile friendly. Rather than having a separate mobile and traditional website, consider using a website with a responsive design. A responsively designed website is user friendly across devices and platforms. Responsively designed websites also rank well on all of the major search engines.
Social Media and Websites for Career Searches
According to a survey from Jobvite (featured on LinkHumans), more than 86 percent of job seekers use social media to find job openings [2]. This means that your organization needs to have both a great career page and an active social media account that is geared toward the type of candidates you are seeking. Your social media links should take guests to your career page or a landing page where users can enter search parameters to find current openings.
The Benefits of Responsively Designed Career Pages
If your organization is looking to hire tech-savvy individuals, a well-designed website is the first step to getting them knocking at your door. This is especially true if you are seeking new graduates who are well versed in the use of technology. Candidates who are highly comfortable with technology will use apps and text alerts to let them know when a job opening fitting their needs has been posted. Keeping your career pages optimized and up to date gets you fast results from candidates across the nation. Now is the time to make sure that your website is designed in a way that works well for all users.
[1] http://about.beyond.com/infographics/mobile-job-search-apps
[2] http://linkhumans.com/social-recruiting/jobseekers-social-media-study