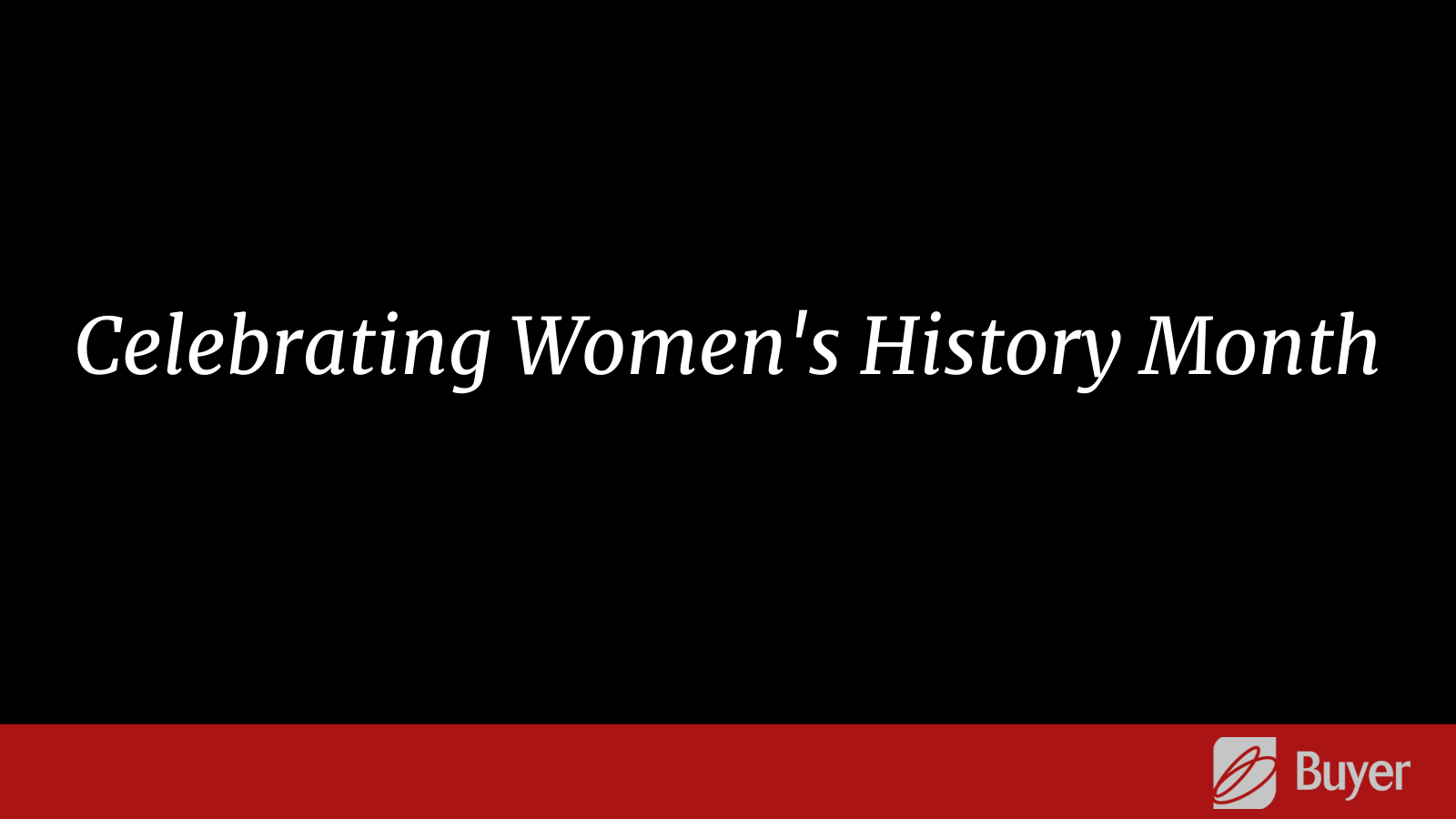 Women's History Month is well underway, the month of March being a special time for the honoring and celebration of women and their continued achievements.
In our 50+ year history as a woman-owned, WBE certified agency, Buyer recognizes that a diverse and inclusive workplace is a founding pillar for success.
We pledge our continued commitment and support for women in all aspects of the business we do and the opportunities we provide.