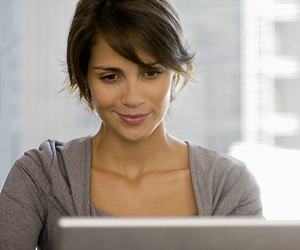 According to a report by the National Association of Colleges and Employers, 8.3% of employers plan to add new graduates to their employee roster in 2015 [1]. Clearly, the combination of a solid college education and experience are coveted by most employers. While some recent graduates may not have obtained much work experience, their skills and freshness are still traits that most employers want in order to strengthen their companies. While recruiting and hiring recent college graduates is nothing new, there are new methods to ensure that you hire the best.
Waiting for prospective candidates to knock on your door is not one of those methods. Instead, you must think about how you can engage this young talent to build a strong foundation for your company. Employers in NACE's survey are catching on to what it takes to use social media as a recruitment tool. You can avoid struggling with these methods of communication by utilizing the following tips to optimize your company's social media presence and connect with young talent.
Build an Online Employer Brand

If you have not already done so, begin posting information about your company's culture that features recent college graduates hanging out. Prominent social media platforms are excellent ways to introduce your company. Go beyond job listings and post company events and employee photos. Blogs written from the perspective of current employees can indirectly convey to college graduates why your company is the greatest place to work.
Make Personal Connections
Introduce the names of real people behind corporate HR social media accounts. For instance, @GreatCoJobs can include a line with names of people who update your Twitter account. Another example is for each person to have their own accounts, such as @StanAtGreatCo and @MaryAtGreatCo.
You can also humanize your company's social media presence by granting people handling different accounts the freedom to interject their own observations and personality into updates.
Provide Exclusivity
Leave job postings listed on your corporate website and use social media to give followers something that is not readily available. Contests, impromptu virtual meetups and behind-the-scene peeks at your company are diverse ways to make meaningful connections.
Invest energy, time and strategic thought into recruiting the best new graduates. Your company could reap the payoff for years to come.
[1] https://www.naceweb.org/s11122014/job-outlook-hiring-2015.aspx