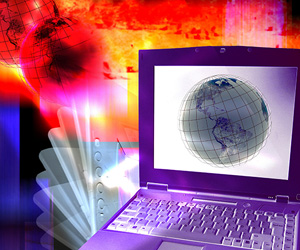 Did you know that global mobile data usage increased by 80 percent from 2013 to 2014 [1]? It's no secret that an unattractive company website is bad for business, but in today's mobile age, even the most attractive design is worthless if it doesn't look as good on a phone as it does on a computer. Responsive design, the practice of making a website easy to view and navigate across multiple platforms, is becoming critical to productivity, from hiring to employee satisfaction.
Keeping a Modern Image
Any company with an outdated image is going to have a harder time attracting new hires. Having a website that looks and reads perfectly on both desktop and mobile platforms shows new hires that you understand the needs of a changing market and are quick to adapt.
Increasing Exposure
With an increasing number of prospective hires job hunting from mobile platforms, job openings that can't be viewed and researched from a tablet or smartphone are going to go unnoticed by tech-savvy talent. Maximize your impact by making your careers page and job listings easy to find regardless of the viewing platform. Highlight your company's mission statement and show off the benefits of working for your company in a concise and attractive manner.

Perfect Forms
Counter-intuitive applications and post-hire forms are a quick way to frustrate good talent into procrastinating or worse, looking elsewhere. Make sure your resume submission system, applications and any forms you need after a job is offered can be viewed and filled out on each platform without frustration. Adding a way to save progress and return to it later is a nice touch that won't go unnoticed.
Optimize Training and Employee Portals
Poor training and employee portals leave staff as dissatisfied as managers. Tidy and accessible materials, login and upload abilities make productivity possible whether an employee is in the office or waiting at the dentist's office. As readability and search-friendliness are crucial for responsive design, it may make your materials more intuitive and effective overall.
While responsive design is a way to stand out today, it's rapidly becoming essential for any company hoping to attract and retain top talent. Invest early, test extensively and watch your HR productivity soar.