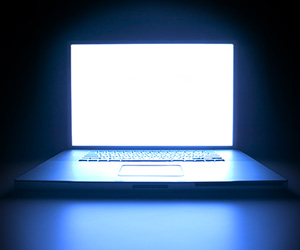 Do you remember the old adage from Aesop's Fables, "slow but steady wins the race?" Not a bad philosophy to live by the majority of the time, however, you probably shouldn't apply this advice to your company's hiring process especially when you consider the toll it will take on the "candidate experience." Research has found that companies need an average of 23 days to screen and hire new employees, which is up from 13 days in 2010 [1]. While it's obviously important to be thorough throughout your hiring process in order to avoid costly mistakes, if the process runs too long, your company could potentially lose out on some of the best talent that's out there.
Negative Perceptions
The longer the hiring process, the more frustrated candidates become – which will inevitably lead to negative perceptions about your company. In addition, the impression you leave may have a ripple effect on future candidates. A Robert Half study revealed that when forced to endure a lengthy hiring process, nearly 40 percent of job seekers lost interest in the position and elected to pursue other opportunities. Additionally, more than 30 percent indicated that a drawn-out process made them question whether the employer was good at making decisions in other areas of their business [2].  Many candidates view their first and only interaction with a company (during the recruitment process) as a significant indicator of what it's like to work there – so, if it is poor, then the likelihood of applying in the future is further diminished. Talent acquisition teams trying to build a "talent community" will certainly feel this impact.
Decline in the Quality of Hire and Other Side Effects
You might assume that taking more time to make a hiring decision would result in better hires. While that might be true in some instances, it could also precipitate a falloff in candidate quality due to the fact that top candidates will take themselves out of the running and go elsewhere.  The longer the review process takes the more insecure and disillusioned your best candidates will become.  The top 10 percent of candidates are often gone from the marketplace within 10 days [3]. This is an undeniable reality. The speed at which you engage your candidates is critical when competing head to head with talent competitors. Beyond the obvious fact that you may lose some great candidates along the way, there are some potential side effects which will be felt in other areas of your business including a slowdown in innovation, production schedules, product delays, employee morale, revenue generation and a fatigued work force.
The Buyer Conclusion
Clearly, there are numerous ways in which a slow hiring process will do damage to your company from a recruitment as well as a business standpoint. Fortunately, just by making some minor adjustments, you can improve your situation quickly and rather dramatically. The easiest and perhaps least disruptive steps that can be taken to shorten your hiring cycles merely involve better communication. Did you know that approximately 75 percent of workers who utilize a variety of sources to apply for jobs never hear back from employers [4]? By keeping candidates informed and involved in the process, your organization portrays itself as effective, efficient and considerate of the people they want to join. Maintaining communication with candidates throughout the hiring process should be a priority and is the foundation of a positive relationship with current and future employees.
If you are interested in learning more about how Buyer can help streamline your hiring process, I'd love to hear from you. Contact me, Michael Wishnow, Vice President of Relationship Development, at mwishnow@BuyerAds.com. I can also be reached by my mobile (978) 985-1163 or direct at my office (857) 404-0864.
[1] https://www.wsj.com/articles/how-to-deal-with-a-long-hiring-process-1453231053
[2] http://www.businessnewsdaily.com/9330-quick-hiring-process.html
[3] https://www.eremedia.com/ere/the-top-12-reasons-why-slow-hiring-severely-damages-recruiting-and-business-results/
[4] https://www.eremedia.com/tlnt/best-ways-to-communicate-with-job-candidates-in-the-social-media-age/