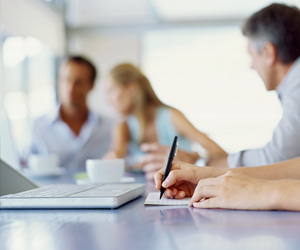 When you're recruiting top talent into your agency, chances are good that competitors of yours are also interested in the same candidates. According to the 48th Annual Atlas Corporate Relocation Survey released in April 2015, there has been a significant uptick among U.S. companies relocating employees since 2013 [1]. Recruiting nationally means that you need to have a competitive edge to your offer of employment.
While most candidates are looking at the hard numbers of their potential annual salary, they're also increasingly interested in softer parts of an employment offer, such as vacation time and paid relocation expenses. Consider these pros and cons to offering relocation benefits:
Reasons to Offer Paid Moving Expenses
If you're located in New York City and the candidate you're trying to recruit grew up and just graduated from a university in Seattle, that person may not want to leave the area without a strong impetus to do so. Offering relocation expenses is one way to inspire such a candidate to make the leap and cross the country to join your organization. A new graduate may not have the funds to move across the nation, rent an apartment and get set up for a new job. People who live in housing markets that continue to be poor might feel as if they cannot afford to move for a new job. In this type of a situation, paying the person's moving expenses can ease the financial burden of just starting out in a career or making a transition to a new organization. Employees who have their relocation expenses paid feel a sense of loyalty to the employer and are more likely to stay on the job for a longer period of time. This can lower your organization's future recruiting costs.
Pitfalls of Offering Relocation Expenses
Paying for relocation expenses may seem like an empty investment, especially if you're in an industry with high turnover, such as technology. If you're offering a generous salary and benefits package, paying for relocation expenses may not be necessary. When your organization is recruiting many new employees, the costs of relocation expenses may be burdensome to your corporate budget.
Whether you are just starting to write a relocation policy or are re-evaluating your current policy, keep in mind that every relocation policy should answer: who is eligible for relocation benefits, what relocation benefits are offered, and what the tax implications are [2]. It's important to evaluate your current strategy to make sure communication is clear as it's critical for a relocating employee to understand if they're eligible for relocation benefits, what they qualify for, and how to use them.
[1] http://www.helioshr.com/2015/08/top-5-considerations-in-writing-the-best-relocation-policy-for-your-business/
[2] http://www.urbanbound.com/blog/3-components-every-relocation-policy-should-have