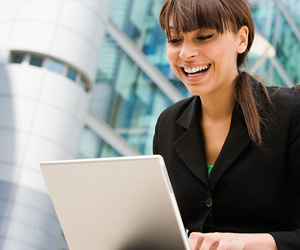 Whether you are a startup business or an already established company, planning ahead for the future is a necessity. Being prepared for the future means considering where your company is at today and where you would like it to be tomorrow. Find out how technology and strategic workforce planning can go hand in hand to help you anticipate your employment needs for the coming years.
Utilizing technology can make workforce planning more efficient and provide improved results. Special workforce planning software allows you to analyze your company's current workforce trends and make educated projections for trends in the future. By plugging in internal and external data, software can help you arrive at more accurate results. Not only can software help you plan for the future, but it can also help guide you along the way by monitoring your progress and alerting you to any variations from the master plan.
Another key benefit is that software can help your company adapt to changing conditions. The talent that was critical for success a few years ago may not suffice in an environment with new challenges that demand new solutions. Workforce planning is not limited to software only, but utilizing your technological resources wisely can better support your executives, HR department, and hiring managers throughout the process. Have a one-on-one session with your IT consultant and discuss the kinds of workforce planning software that are available and which one in particular would be a good fit for your company's needs.
In summary, using technology to plan for the future creates a culture where workforce planning is based on data and better equips executives in evaluating how changes in objectives and the environment impact staffing levels. Most importantly, approaching workforce planning in a way that fits your company's needs and aligns with your future goals is key to a successful future.