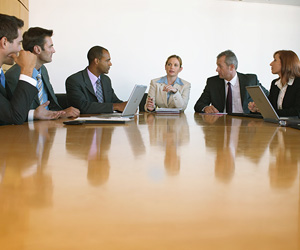 When recruiting talented professionals from around the country, offering paid moving expenses may make the difference in whether or not the candidate selects your job offer. Hiring talent from a long-distance location is a considerable risk for that new employee, and paying for some of their relocation costs can help make their transition smoother. Consider these types of moving costs and whether or not your company should cover them when hiring talented individuals who live a long distance away from your location.
Packing and Transportation of Belongings
Paying for the packing, crating and transportation of the new employee's belongings is a basic part of relocation expenses. Some firms choose to offer a flat-rate reimbursement for these costs while other firms directly pay the moving company for these services. This expense usually includes the employee, their spouse and their children's belongings and furniture, and it includes insurance in case the moving company damages belongings while they are in transit.
Automobile Shipping
For a cross-country move, your new employee may wish to have their car or truck shipped to their new location. The employee and his or her family may take a flight rather than spending a week driving across the country. The costs of shipping their vehicle may be a reasonable expense for your company to reimburse due to the long-distance move.
Lodging, Flights and Meals
Your new employee may incur thousands of dollars in expenses for lodging, flights and meals while in transit between their original location and where they are moving in order to work for you. Paying for the employee's airplane ticket, hotel room and meals is a wise step in recruiting a highly talented professional. You might consider giving the new employee a voucher for these costs, or you might have the new staff member submit their receipts and then get reimbursed from your human resources or payroll department.
Offering paid moving expenses is a gesture that your human resources division can make when recruiting top talent. This benefit may help to increase the loyalty of the professionals you hire.