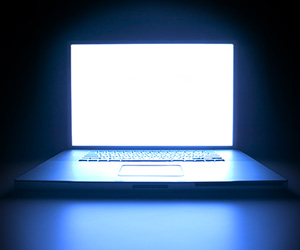 The Internet is becoming a useful tool in hiring. More specifically, HR professionals are turning to LinkedIn to find and recruit top talent. Back in 2010, 78% of recruiters were using LinkedIn to find candidates, but five years later, that percentage has risen to 95% [1]. LinkedIn not only offers a platform for you to build your employer brand, but it also enables you to attract qualified job candidates and select the best match. It's easy to get started:
Creating a Company Profile
Networking is a huge advantage to using LinkedIn. By creating a company profile and adding your staff, you have established connections to link you with potential candidates through your current employees. If you are looking for a graphic designer, it is easier to find a network of designers through someone you already have on your staff. According to a Nielsen study, the average number of connections for LinkedIn members is around 60 people [2].
Marketing Your Company
There are many companies on LinkedIn, which is why it is important to market your company and set yourself apart. LinkedIn is a social media outlet and has many of the same qualities you would see on Facebook. You can post status updates, share company announcements and even can set your current status as "hiring." This lets people know that you're an active, engaged company that others may be interested in working for.
Posting a Job
When you are ready to post a job on LinkedIn, make sure that you have researched the role. You can use this information to create a job description that will attract the ideal job candidate. A good job description will include the necessary skills, education and experience to carry out the duties of the job. LinkedIn will then send your job post to those who best meet the criteria.
LinkedIn also has a sponsored job option, which increases the likelihood of people applying for your position. Once your job has been posted, it will receive high placement in the "Jobs you may be interested in" section. Your company gets charged on a pay-per-click basis. This is a great way to increase the pool of potential candidates.
Because LinkedIn allows you to reach more job candidates with a pool of over 330 million professionals, it is a great way for you to find the right job candidate.
[1] http://www.socialtalent.co/blog/how-recruiters-and-job-seekers-use-social-media-in-2015