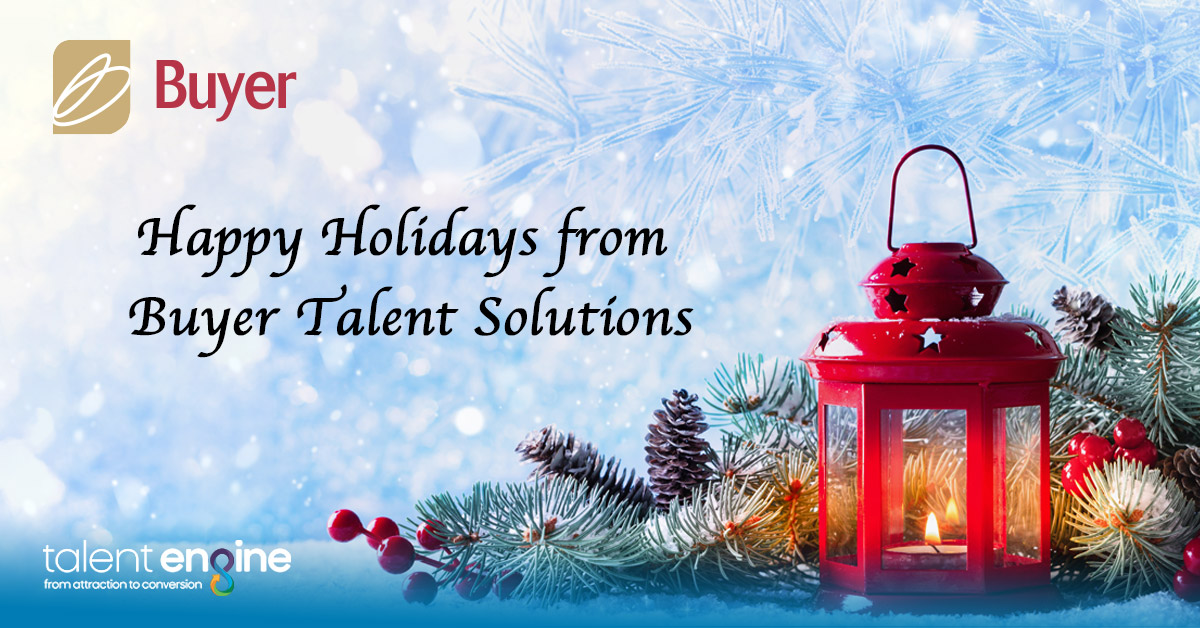 This year we embraced a new normal that came with unprecedented challenges. It also forced us to re-think the way we live and conduct business. While much has changed, one thing has stayed constant —our commitment to you. Thank you for your business.
In support of the continued effort to combat COVID-19, Buyer is making a donation on behalf of our agency and clients to United Way, Feeding America and Direct Relief charities.

Have a happy, healthy, and safe holiday season. We look forward to our continued partnership and a promising 2021.
All our best,
Buyer Talent Solutions