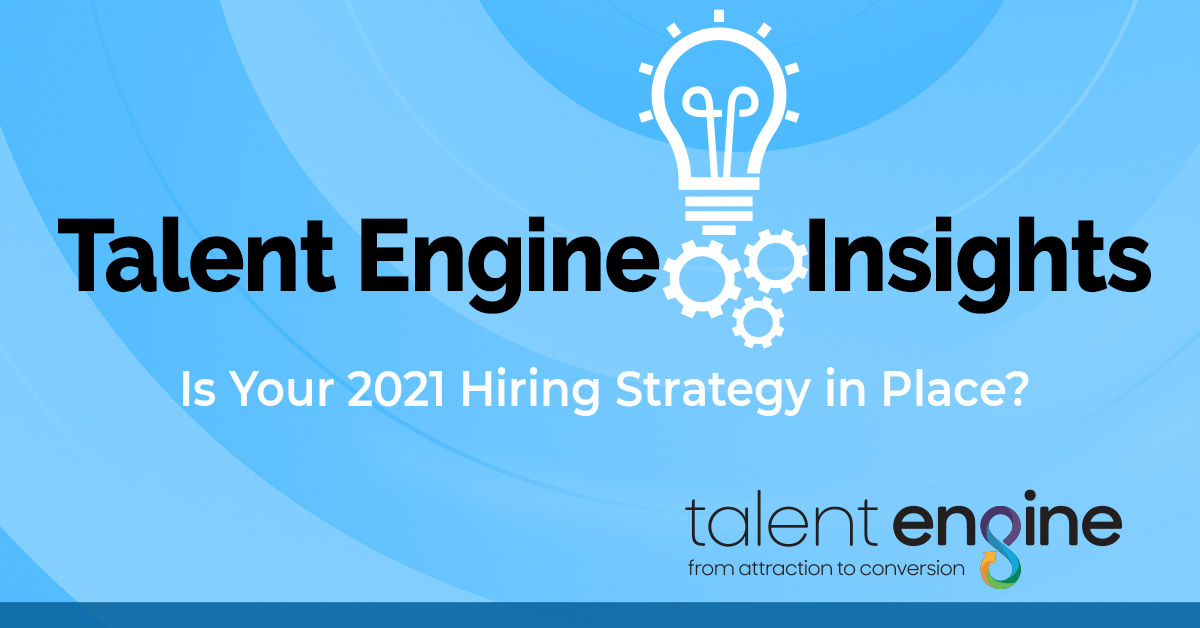 After a year like 2020, everyone is looking forward to a fresh start—and the opportunities that come with it. As companies continue to re-open, we anticipate a significant need for talent. Going into 2021, it's important that you incorporate a strategic and purposeful hiring strategy to secure the best candidates. To do this, consider these guiding questions from our recruitment experts:
First, think about your re-opening strategy. A successful onboarding process has to be in-line with your company's current situation. Come the New Year, will you be remote or in-office? How are you planning to onboard new employees and engage them?
Next, try to project what you'll need for talent in the New Year. What do you anticipate your hiring needs to be in Q1 and Q2 of 2021? What type of budget will you have, and how flexible does your strategy need to be to accommodate changes to your anticipated hiring needs?
Stand out from competitors. This year has seen a significant shift in the way companies operate. To connect with talent, have you considered virtual hiring events, utilizing AI, or other COVID-conscious methods of screening candidates? If your company has evolved over the past year, how are you promoting these changes? Redefining your employer brand will allow you to emphasize your unique company culture while directly addressing timely subjects such as inclusion and diversity hiring. Using these tactics demonstrates your company's ability to adapt and shows resilience during uncertain times.
Start planning and get excited for the year ahead. With 50+ years of recruitment experience, we're ready to leverage our resources and industry knowledge to meet your hiring goals. Contact us at 857-404-0864 or info@BuyerAds.com to learn more about our customized recruitment solutions.