Is Investing in Education Opportunities for Employees
Worth It?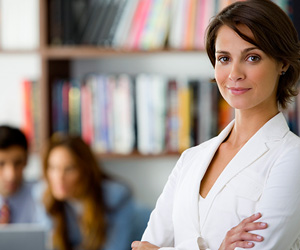 While the bottom line always matters in business, investing some profits back into the quality, knowledge and skills of your staff benefits everyone involved. Even as many corporations have made cutbacks in employee perks or increased the employee share of benefits that used to be solely provided for by the organization, businesses that choose to invest in education opportunities for employees are reaping considerable rewards.
Increased Expertise
When you already have a well-trained employee who is responsible, fits in well at your organization and brings many skills and talents to the table, investing in that person is a more cost-effective endeavor than trying to recruit someone else with the particular new skill or expertise that you need. According to an article by Joseph J. Grilli, M.P.A., D.P.A. on CitizensVoice.com, a well-educated and trained workforce helps to increase a company's profitability and boosts their chances of long-term success[1].
Types of Education Opportunities to Invest In
There is a broad array of educational opportunities that your organization can invest in for the increased knowledge of your staff and benefit of your organization. Many organizations offer tuition reimbursement so that employees can take particular classes within or outside of a degree program.
These classes would be directly related to the employee's job. Employees could go to the local community college or university for Bachelor's, Master's or doctorate coursework in finance, management or other areas that would benefit your organization. Employers offering these benefits often ask employees to remain with them for a certain timeframe. Other educational opportunities can take place through independent organizations. For example, an employee doing marketing analysis could take a class in SAS or STATA statistical analysis software programming.
Employee Loyalty
The loyalty of an employee is of concern to your organization. You may be worried about whether the employee you just invested in will move on to one of your competitors. Not only does investing in continuing education and degree programs benefit employees, but it also promotes employee loyalty, according to an article by Laura Raines on AJC.com[2]. By choosing to invest in your staff, you are more likely to keep them and their expertise within your organization.
[1] http://citizensvoice.com/opinion/letters/continuing-education-programs-benefit-employees-and-employers-1.1410489
[2] http://www.ajc.com/news/business/companies-that-invest-in-employee-education-reap-m/nQSd4/