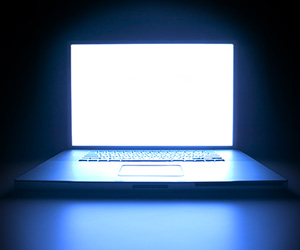 An increasing number of job seekers are using mobile devices to conduct their employment searches. If your website isn't mobile-friendly or fully functional on mobile devices, your company may be missing a large segment of the candidate population as 77 percent of job seekers read postings and 45 percent apply for jobs on their smartphones [1]. Consider these tips when engineering your recruitment website.

Setting up a User-friendly Career Web Page
When creating a job recruitment page for your corporate website, take the time to work with the IT team to ensure the page is accessible on a wide variety of devices. What works on an iPhone does not necessarily show up correctly on a Blackberry or Android device. The page should also offer responsive design elements such as fluid images, flexible resolution and compatibility with different Web browsers.
Enhancing Website Accessibility
To make your career page accessible from anywhere on the corporate website, consider the page resolution. If you want to be mobile-friendly without having a separate mobile website, adjust the page format to portrait, rather than landscape. You'll also need to adjust the text size and make images small, if you include them at all. Your IT department should test the accessibility using a variety of devices to ensure that the recruitment page works as expected from all the links on your website.
Making the Recruitment Page Easy for Job Seekers to Find
During the process of deploying your new recruitment page, ensure that the job listings page is easy to find from anywhere on your website. Simple buttons that direct candidates to the job search tool or application page make it easier for visitors to find what they are looking for. Each page should contain these buttons, including your home page. No animation or videos should be on the job seeking pages as these make the pages load too slowly for mobile device users. If you want to create a video to show users how to apply for a position with your company, embed a link to the video so they can view it from a separate page or window.
[1] http://about.beyond.com/infographics/mobile-job-search-apps