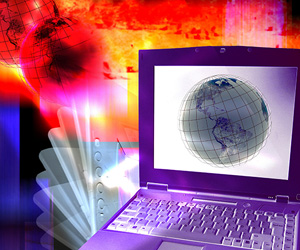 Building a solid company starts with recruiting and hiring solid people who share your corporate values. One way to connect directly with high-caliber candidates is through your current social media connections. Last year, 73% of recruiters successfully hired a candidate through social media. [1]
With unprecedented access to large numbers of people, social media sites provide an effective tool for finding candidates with the experience and skills that your company needs.
The following information offers some tips for productive efforts when using social media as a recruiting tool.
Think Quality vs. Quantity
Without much debate, it is best to build the quality – not just quantity – of your connections. While social media sites enable you to widen the recruitment pool, you must be careful to reach the right people. Having 50 potential candidates who appear to be a close fit for your company is more valuable than 500 people who use their connections as a numbers game. Less is definitely more when incorporated as a targeted strategy to recruit the right people.
Potential Candidates are Recruiting You, Too
Do not forget: social media works as a two-way street. You are looking for connections that lead to great candidates; your connections are looking for connections that lead to a great place to work. Make sure that your social media presence projects the right image and perception. This involves having current and relevant information on all the social media sites where your company is active, as well as the company website.
Ask questions. Perhaps they want to know something about your company that is not common knowledge. Ask how they plan to become an effective employee or better person. Answers may reveal who might be a good fit.
Savvy Recruitment Ideas to Get Started
A keyboard and computer screen may separate you from social media connections, but some offline conversations can still apply. Use appropriate sites to engage connections with good conversation topics. Start by describing what a typical day is like working at your company. Share team profiles, insights into the culture and statements from employees to give an inside glimpse.
Another discussion starter is sharing industry news. People who are interested in working at your company are also interested in hearing about the latest industry information.
Pay attention to which strategies work best for attracting the ideal candidates.