Analytical data can be used to improve many aspects of business. In the HR department, the efficiency of employees will directly impact the success of the organization. According to a 2013 survey by talent analytics software vendor SHL, 77% of HR professionals are unable to determine how their enterprises' workf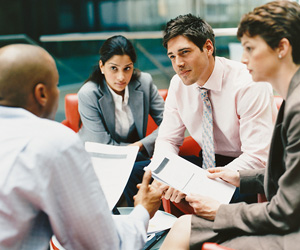 orce potential is affecting their bottom line, while less than half (44%) use objective data regarding talent performance to guide business decisions[1].
By scrutinizing data collected using HR analytics in reference to hiring costs, compensation platforms and turnaround rates, HR professionals can develop a detailed report giving them an edge when it comes to finding and retaining quality candidates. This information can also be used to predict workforce performance and identify potential high-quality members.
Performance Versus Responsibilities
In many cases, exceptional employees in one area could be weaker in others. By analyzing the information available, you can place specific employees in positions where they will excel. Putting a person in an area he or she is not familiar with could be setting the employee up for failure. Assigning positions based on strengths and demonstrated abilities from employee performance reviews can enhance the workplace. Although you may hire someone for a specific task, you never know what he or she is capable of in other locations.
Strategies Are Only as Good as the Data Collected
Not every HR staff member knows how to collect and collate various forms of data in order to develop a strategy. Companies will often turn to workforce management solutions and applications to help collect the information. Analytical software for the HR department will do all of the necessary calculations for you making it easier to spot flaws in the system. For example, do you know how much money is wasted when a new hire fails and is let go? These platforms may also show where that employee failed in his or her responsibilities in the first place.
[1] http://www.citeworld.com/article/2137364/big-data-analytics/how-hr-analytics-can-transform-the-workplace.html