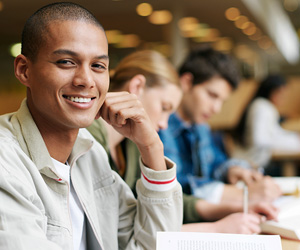 Every employer wants the best staff that his or her money can buy. In order to attract the most desirable candidate, you need to sell the opportunity as you would any other product. The purpose of this is to attract top individuals to your organization. These prospective employees need to feel like working for your company is the ideal career choice.
Peaking Their Interest
When you post a job opportunity, there is little doubt that you may see an influx of resumes and applications. With the job market the way it is, even unqualified individuals may send in their information. By putting more effort into selling the job, you may increase the interest of candidates that excel in the position. With his or her skills and knowledge, the candidate can find a job in a variety of locations, and you want your organization to stand out among those prospective employees that have superior qualifications.
The Competition
The employees of competing organizations are what drive its success. If you don't secure highly qualified staff members, you could be inadvertently strengthening the competition's hold within the market. By enhancing the listing of the job opportunity to engage those individuals, your company could become stronger as a whole. Cases in point, brand name organizations such as Apple and Google are successful because of the people working within the establishment. Talented employees can drive the success of virtually any business platform.
Being More than a Brand
While many people will seek employment from various companies simply because of the brand name, others may want to know why they should apply. What kinds of opportunities are available for growth? What is the general atmosphere like? Questions such as these can speak to a potential candidate and give him or her information about what it would be like to work for your company. Certain working atmospheres can play into people's personalities creating an enjoyable environment. The happier staff members are to remain at their jobs, the less likely you'll have to find replacements and train new employees.
Selling the job opportunity doesn't need to sound like you're begging for qualified staff. You need to focus on why a person would want to work within your organization. This can help you find the right staff member who will be an asset to the team and enhance the company profile.