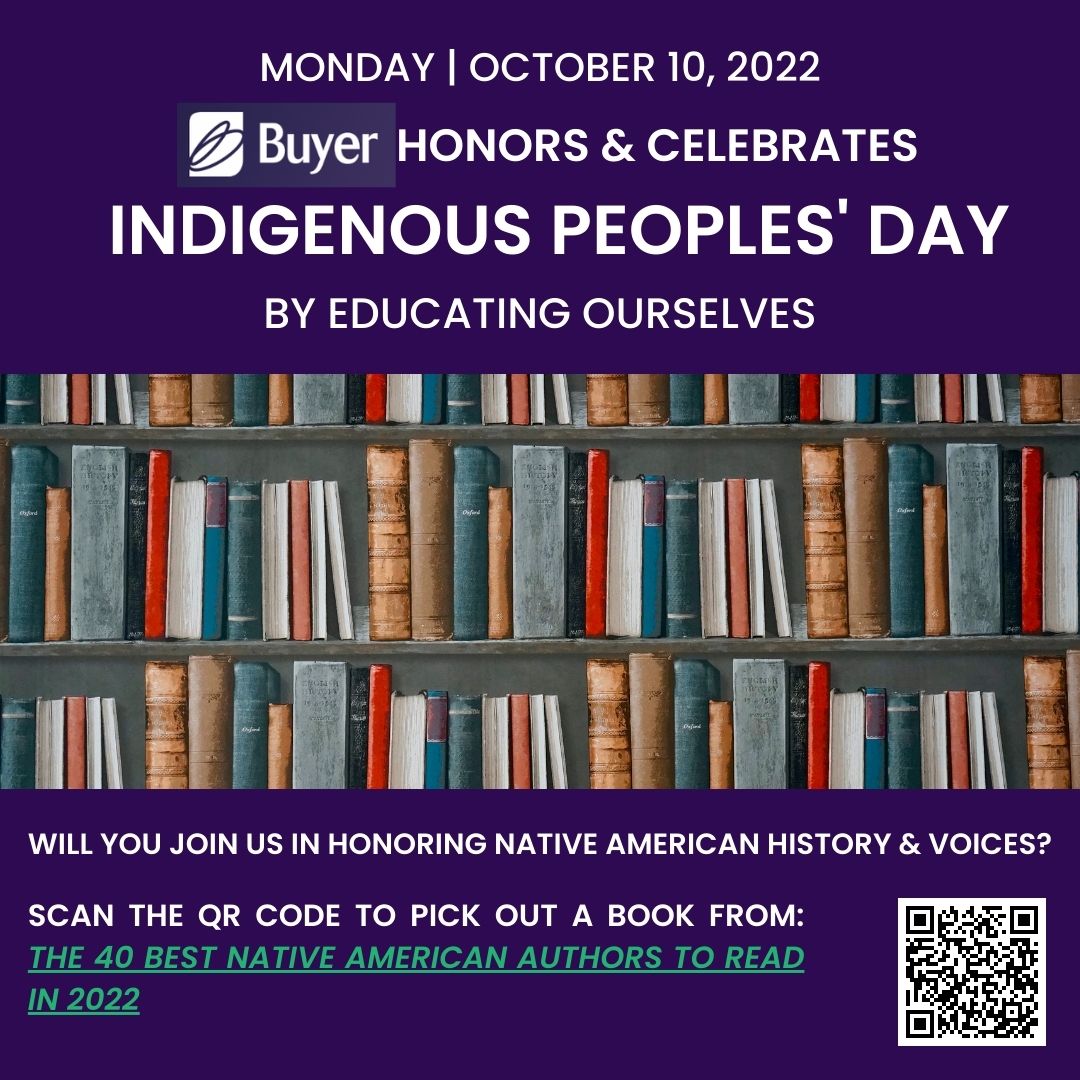 At Buyer Advertising, we support diversity, equity, and inclusion by taking steps toward social progress. What does that mean on Indigenous Peoples' Day, 2022? How can we, as an agency, be pioneers of change on a federal holiday shaped by centuries of oppression against Native American cultures, colonization, and the assimilation of Indigenous people and their histories? 
At Buyer, we start by educating ourselves to confront these critical yet complicated questions. Our agency recognizes Indigenous Peoples' Day this year by honoring the diverse Native American stories, histories, and cultures by picking up a book from another incredible list: The 40 Best Native American Authors to Read in 2022. 
Will you join us in celebrating Indigenous Peoples' Day? Celebrate Native American voices and authentic stories by reading one! Today's holiday is an excellent opportunity for our community to get involved, educate each other, and honor the resilience of Native Americans throughout our nation's tumultuous history, as we continue to teach ourselves on the land of the Indigenous people that stood before us.
#IndigenousPeoplesDay2022 #DEI #NativeAmericanAuthors #NativeAmericanVoices #BuyerBlog #IndigenousCultures #IndigenousHistories #CulturalLiterature