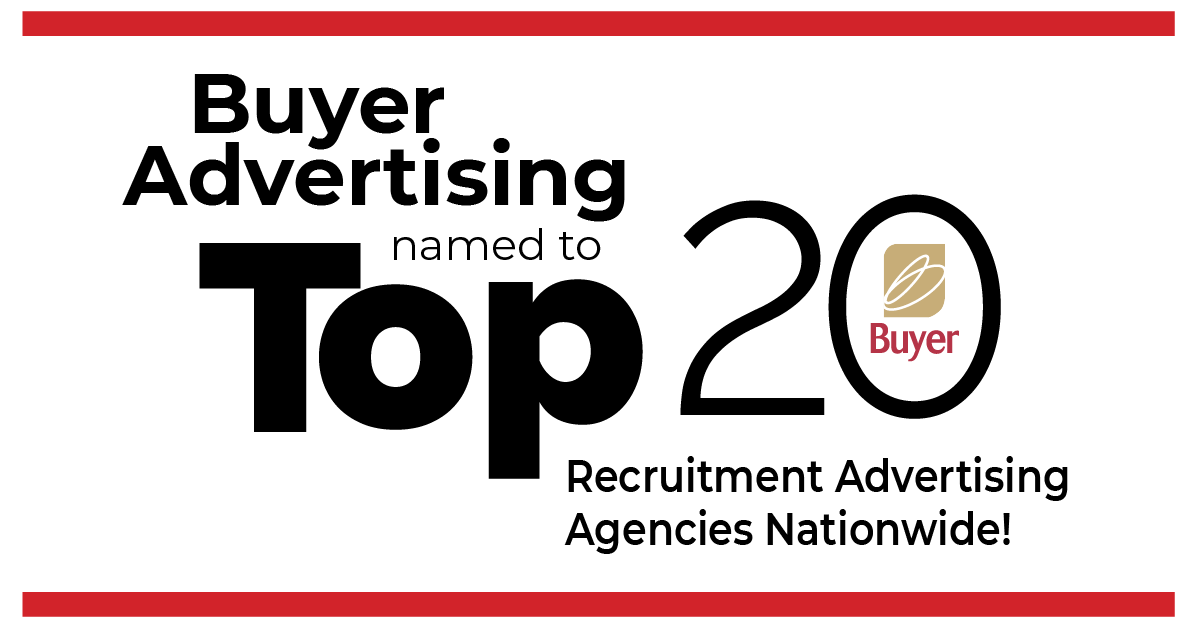 Buyer is thrilled to announce we rank in the top 20 recruitment advertising agencies listed by Onig's 'The Magnet' blog. To make this list, agency size, logo, location, and quality of website content was taken into account.
We are honored by this recognition and committed to upholding our position as your single source for talent acquisition strategy and technology solutions.
Buyer's team is ready to leverage our resources and industry knowledge to meet your hiring goals. Contact us at 857-404-0864 or info@BuyerAds.com to learn more about our customized recruitment solutions.
To read the full article, please visit: https://blog-ongig-com.cdn.ampproject.org/c/s/blog.ongig.com/recruitment-marketing/recruitment-advertising-agencies/amp/