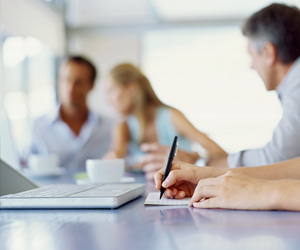 From the outside, it may appear that the three generations that are now so vital in the modern workforce — Baby Boomers, Generation X and Generation Y — could not be more different. However, the reality is that they are, in many ways, the perfect complements to one another. Hiring a diverse workforce is only going to make your business stronger, as long as you know how to manage your workers.

1. Identify Employee Strengths

The first step to creating a harmonious workplace is to identify the strengths and weaknesses of each generation. For instance, Baby Boomers tend to have far more experience than their younger counterparts, so they may know how to tackle various tasks without much direction, whereas a Generation Y employee may need far more oversight and instruction. However, the younger workers tend to be far better with technology, whereas the older workers are going to struggle to understand the newest devices, software programs and apps. Rather than dwelling on the weaknesses, identify the strengths and give each worker a task that fits what he or she does best.

2. Create Teams that Span the Gap

When creating teams of employees, make sure that workers from all generations are included. This way, they can share insights and outlooks that may otherwise have been missed. The Baby Boomers can share their knowledge and wisdom from years on the job, while the younger workers can bring their intricate knowledge of modern updates and technological advances. Both are equally valuable.

3. Understand What Drives Each Employee

To get the most out of an employee, you have to motivate them. Different generations are going to have different motivations. Older workers tend to be motivated by things like being given the freedom to make decisions based on an appreciation for their skills; young workers may thrive off of positive reinforcement so that they know they are getting the hang of a relatively new job.
As you can see, each group is unique and beneficial to your company in one way or another. With careful managing, you can get the most out of each employee and set your company up for success.