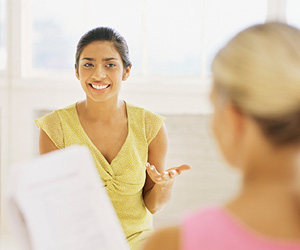 Every successful C-Level executive understands the importance of recruiting and maintaining the best possible talent. It is the continual influx of new and competent individuals that allows a company to grow and expand. However, the very best talent always has multiple opportunities, and you have to show why yours is the most desirable.
In fact, today's prospective employees are more discriminating and demanding than any generation before them. Numerous personnel and hiring experts have written about the ever-expanding expectations of this generation of job-seekers. In the world of social media, every company's culture is under the microscope and sites such as Glassdoor ensure there are very few secrets about what life in your company is like.
On top of this factor, media discussions of the work environments at such companies as Twitter, REI, and HubSpot raise the bar for acceptable cultures. In light of these realities, it is important to show your prospective hire that the job you are offering is not the time clock-oriented and boring situation they fear.
While not everyone is expecting a playroom at work, it is possible to address the basic concerns about your company. Among other things you should include in the interviewing process, adding a little entertainment can be a win-win situation for both parties.
When you schedule a time to relax in the hiring process, you get to see another side of your best recruits. Likewise, they have the opportunity to see that their prospective fellow workers are not the dreaded corporate drones. Of course, the form of entertainment is an open choice. Certainly, the traditional formal dinner at a restaurant is not the only or best way to entertain your recruits. That may be a part of the hiring cycle, but it is seldom regarded as a form of entertainment.
Consider taking a group of recruits to a ball game, or adding recruits to a company picnic. Some companies even have special boxes they periodically use for sports, theater, or other out-of-the-office recruiting. Ensure those who participate in this part of the hiring process understand their role is not only to entertain the recruits but also to observe and evaluate their interactions and reactions.
You'll find that the right form of entertainment is an effective addition to attracting the right recruits in today's increasingly tight market for top talent.