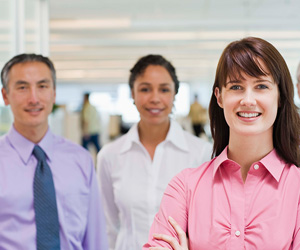 The debate between education and experience is one of the oldest in the hiring book, and it's still relevant today. According to Glassdoor's U.S. Employment Confidence Survey, 82% of U.S. college graduates said their level of education has been an asset to their careers [1]. Instead of wrestling between absolutes, start asking different questions. Every position has its own unique needs, and the right person for the job could come from either end of the spectrum.

The Benefits of Less
Never discount an applicant simply because they lack either education or experience. Taking on candidates fresh out of school with little experience gives you all the benefits of a freshly educated, malleable mind that can grow to exemplify your organization's values. A candidate with little education but a mountain of experience will bring intuition and insight only the battle-hardened can boast.
Think Specifics
Rather than treating education and experience as broad subjects, look at the details. An applicant whose qualifications are specialized in the field you need is invaluable to a team and is often a better choice than someone with a more extensive but non-specialized background. The specifics may also reveal unexpected perks, like training that would benefit a major project your organization is working on or alternative viewpoints that add extra value to a candidate.
Consider Your Current Team
If your applicants will be working closely with other people, identify the gaps or imbalances in your current team and look to fill them. If your current staff is heavy on experience, bring in someone with a more extensive education. If your staff is well educated but lacks experience in the type of project you are about to undertake, choose someone with the right practical skills.

Seek a Middle Ground
When it comes down to it, academics and practical skill are equally important, and having a balance of both is ideal. Remember that you can use seminars and other training programs to polish otherwise perfect candidates with a few gaps in their resume.
As applications come across your desk, give education and experience equal weight. Hone in on specific skills and think about the assets you are lacking. Striking a balance will always serve you well.
[1] http://www.hreonline.com/HRE/view/story.jhtml?id=534357362