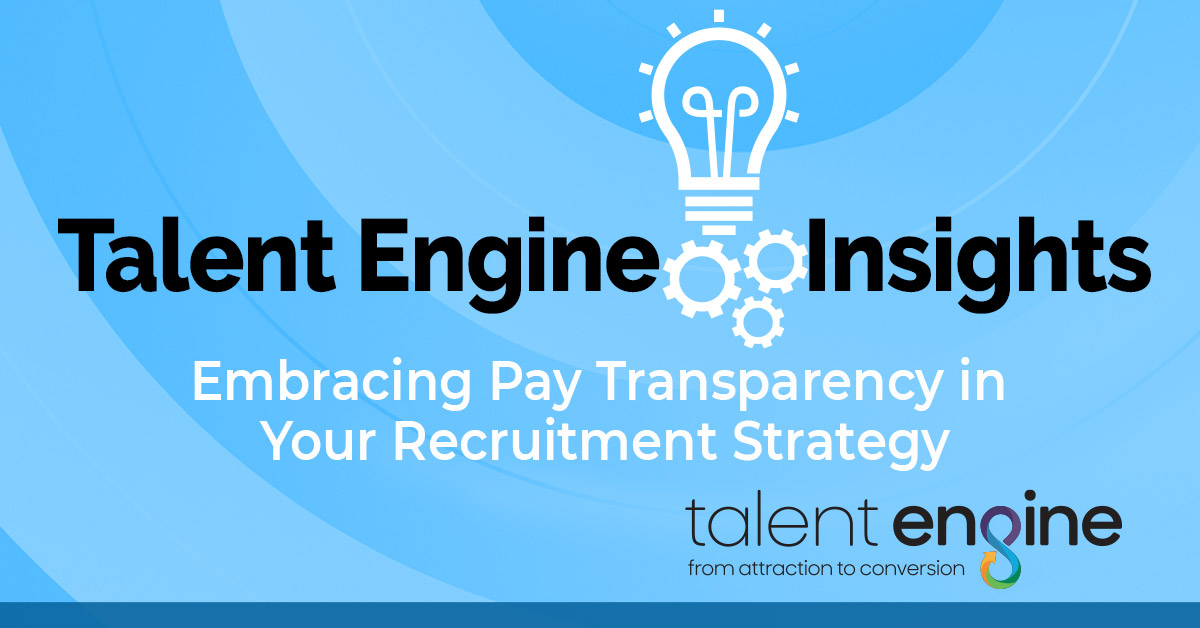 On January 1st, Colorado's Equal Pay for Equal Work Act went into effect, requiring all employers to provide formal notice of all promotional job opportunities, with full disclosure of pay rates/ranges. Pay transparency has long been taboo in recruitment efforts, but Colorado's law is working to combat payment inequities while normalizing discussion of salary throughout the hiring process. Buyer Talent Solutions' research team dug in to the idea of pay transparency and offers ways to ease it into your recruitment strategy to increase the quality of your candidate pool.
For starters, it's important to understand the demand for pay transparency isn't new. A 2018 Glassdoor study found that 67% of employees and job seekers look for salary information in job ads, making the inclusion of salary a no-brainer to engage candidates. Popular job search destinations like LinkedIn allow candidates to search by salary, and Google For Jobs and Indeed both include salaries in search results. Full disclosure of job salaries will increase the number of relevant applicants that your jobs receive, and avoid potential delays in your hiring process due to candidates applying with a false expectation of salary.
In addition to salary, Colorado's law calls for notice of all promotional job opportunities, which includes all internal and external promotion. This is a great opportunity for companies to ramp up internal hiring efforts and mentor programs. Internal efforts bring awareness to job opportunities within your company that current employees may not have known. This is another way to expedite the recruitment process, encourage and demonstrate a career ladder within your company, and ensure smart hires are being made.
Candidate expectations are always changing, and we want to help our clients stay ahead. With 50+ years of recruitment marketing experience, Buyer Talent Solutions is ready to leverage our resources and industry knowledge to meet your hiring goals. Contact us at info@BuyerAds.com to learn more about our customized recruitment solutions.