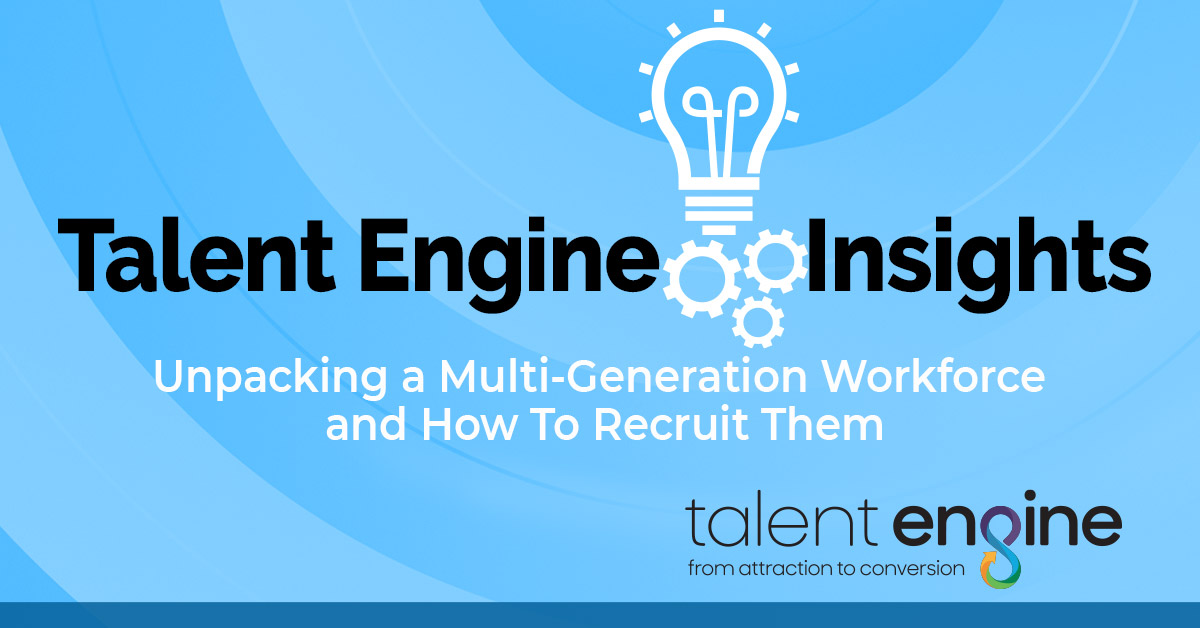 Today's workforce and candidate pools are more blended than ever. While inspiring, it comes with recruitment challenges. Executing a multi-generational recruitment strategy is no small feat, and it must start with understanding each group individually. Buyer Talent Solutions' research team has analyzed these three prevalent groups in today's workforce—Gen X, Millennials, and Gen Z. Understanding the characteristics of each group is essential to building successful recruitment strategies.
Pew Research defines Gen X as those ages 39-54. They grew up during the computer generation and worked their way through the rise of the Internet, which changed the professional world forever. Glassdoor describes this group as being in the thick of their careers, having significant responsibilities both personally and professionally. When recruiting Gen X candidates, benefits and development opportunities should be the center of your messaging. This group values growth and chances to step into leadership, but has little room for risk when it comes to healthcare, 401k, and other stakes.
Then comes Millennials, Pew deeming these individuals ages 23-38. Millennials remember a time before the Internet, but grew up as it took off and were able to adapt to its innovations as they came about. Social issues and a work/life balance are extremely important to this group. This is a great opportunity for organizations to revamp their Employer Brand to highlight diversity, inclusion, and work flexibility. Workplace culture should be at the forefront—any lack of one could make or break application numbers.
Gen Z is next, these individuals being ages 7-22, the oldest just entering the workforce. This generation has grown up on technology, therefore a focus on technology is important for recruitment. As of 2018, Pew notes that Gen Z is the most educated (58% enrolled in 2 and 4-year colleges) and racially/ethnically diverse (52% being non-white) generation ever. Like Millennials, diversity and inclusion are essential to Gen Zers when choosing an employer. IN addition to ensuring your messaging aligns with the needs of Gen Zers, it's important to also re-evaluate the media channels that you use to reach this group. As digital natives, Gen Zers prefer platforms like Twitter, TikTok, and Twitch to traditional media. Investing media dollars into digital advertising will expand your reach to Gen Z.
While little research is available, it is important to acknowledge Gen N. This group will follow Gen Z into the workforce as products of a post-COVID world, with full immersion in technology and the Internet from youth. The organizational changes companies make today will be strongly felt by the upcoming generation.
Generational changes are inevitable in the workforce, and recruitment efforts must be nimble and adjusted to align with candidate expectations. With 50+ years of recruitment marketing experience, Buyer Talent Solutions is ready to leverage our resources and industry knowledge to meet your hiring goals. Contact us at info@BuyerAds.com to learn more about our customized recruitment solutions.