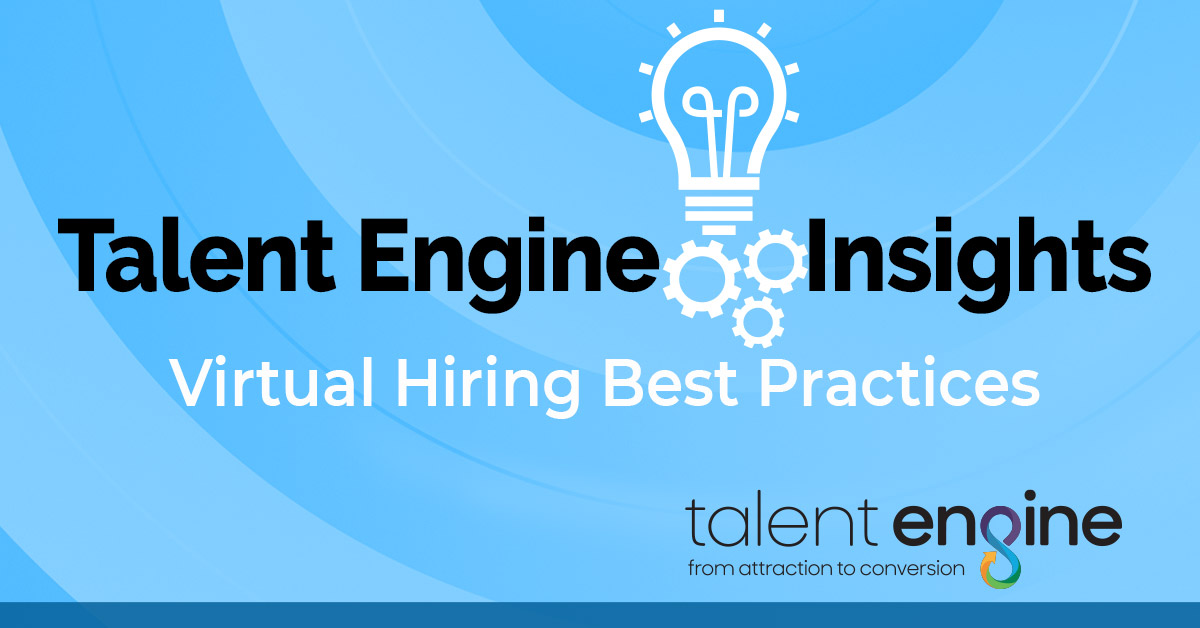 We're approaching the 1-year mark of when the pandemic began. And while business sectors continue to re-open, the reality is that most hiring efforts are and will continue to happen online.
Virtual hiring is new territory for candidates and businesses. The Buyer team has established four tips for basic interview etiquette. Candidates and interviewers alike can use these tips, and all promote professionalism while giving you time to focus on the interview itself.
#1: Research your interview platform.
Whether its Zoom, Skype, Microsoft Teams, or Webex, its important to be familiar with the platform the interview will take place on. Taking time to learn basic functionality like how to share the screen or mute yourself asserts your capability and prevents any delays or disruption in the interview.
#2: On or off? Make your video expectations known.
Most tools for virtual interviews have a video option. Giving candidates a heads up about using video during virtual interviews takes away any confusion and allows both parties to prepare accordingly.
#3: First impressions are everything.
Virtual interviewing makes people hyper-aware of whose on their screen. A big part of virtual interview etiquette is how you present yourself. Proper attire, lighting, and a simplistic background are essential for productive interviews and preventing distractions.
#4: Eye contact is key.
During interviews, first impressions go both ways. Looking directly into your camera comes across as direct eye contact on the other party's screen. It's a sign of respect and shows active listening, telling the candidate or interviewer you value what they have to say.
Virtual hiring can be seamless, and Buyer is here to help. With over 53 years of recruitment advertising experience, we're confident we'll exceed your staffing expectations. Contact us at info@BuyerAds.com to learn more about our customized recruitment solutions.