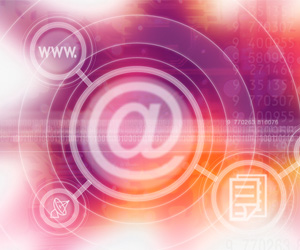 The key to building a successful workforce is to be proactive in finding and recruiting the best talent that you can get. It is not enough to wait for people to apply and then pick the top applicants. You must make a concerted effort to locate these people and get in touch with them.
One way to do this is by harnessing the power of social media. Thanks to sites like Facebook, Twitter and LinkedIn, people are now more connected than they have ever been before. Networking has always been important, but it's simpler than it has been in the past with the easy-to-follow digital trail that connects each person to the next. In fact, according to MediaBistro, "92 percent of companies use platforms such as Twitter, LinkedIn and Facebook for recruitment[1]." To make use of it, though, you really have to be able to look past the chatter and noise to find the recruits you want.
You can start by looking for those who are showcasing their work. For example, many graphic designers and calligraphers will put their work up on Pinterest. They may also run personal blogs that are linked into various networks. They share this work with their followers simply because they are proud of it, but you can use it to easily assess what they are capable of. It was found that 73 percent of companies "hired successfully with social media", so this is clearly a tactic that works[2].
The beauty of this system is that it puts less emphasis on asking for portfolios of work and doing interviews. You can often learn everything you need to know about their dedication, their quality of work and any special attributes that they have before you even get in touch with them. By the time that you reach out to them for an interview, you will have a very good idea of what they can provide and whether or not you want to offer them a job, making it take "less time to hire" as MediaBistro found was the case with 20 percent of the companies that used social media[3].
Finally, you can use social media to learn a lot about their background. Looking at their education level and their extracurricular activities — such as semesters spent studying abroad or participation in a college athletic team — can give you some idea of their personality, so you can determine whether or not they are a good fit for your team.
[1] [2] [3] http://www.mediabistro.com/alltwitter/social-media-recruiting_b50575