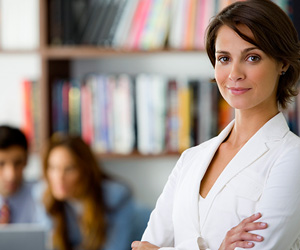 With the way that technology has leapt forward in the past few decades, generational issues are growing more and more pronounced. Not only do you have cultural differences to deal with when you have a diverse workforce, but you also have to think about technological barriers. If you really want to make sure that everyone, from baby boomers to millennials, can work together, keep these things in mind.
Try to Involve Everyone
A big part of the reason why people feel alienated is simply because they are part of a group that is not being given equal consideration. Older workers may rely on experience and knowledge, while younger workers focus on being innovative and coming up with new ways to do things, seeing as how they lack that experience. Successful companies need to balance both of these aspects, and neither group should get preference over the other. Clearly indicate that input from both sides is valued equally so that all members of the team feel that they can contribute.
The Simplest Solution is Often the Best
Much of the time, keeping things simple is the best plan for a meeting that everyone enjoys. Do not depend too much on older or newer technologies. For example, having a meeting on Skype so that no one has to leave the office may sound easy, but it can grow complicated for older workers in a hurry. Why not just stick with older tactics of having everyone meet in a central meeting room when possible? This breeds a sense of company community, and it eliminates a lot of the hurdles that you could otherwise face.
Focus on Understanding
To some degree, you must simply realize that older and younger generations are never going to see eye-to-eye on everything. They are always going to have different viewpoints. You need to focus on bridging that gap instead of pretending it does not exist. If you can get each side to understand where the other is coming from and create an atmosphere of understanding and cooperation, cultural differences and age differences are going to mean a lot less. Focus on strengths and how people can work together. Do not focus on differences and things that are holding you back.