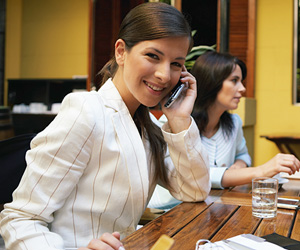 The hiring process is not only an economically costly endeavor for a company but a time-consuming one as well. When a relatively new hire jumps ship to join the team of some other company, all the resources that went into hiring and training that staff member are for naught. These three hiring techniques can help employers reduce employee turnover.
Make Sure the Candidate is the Right Fit
During the candidate interview process, Human Resources specialists and managers must take care to ask the right questions to ensure the candidate is the right fit for both the job and the organization. In addition to ensuring that a candidate has the right skills and educational background to do a job, he or she must also be a good fit for the manager and the corporate culture in order to succeed and stay loyal to the organization.

Regularly Review Employee Needs
Employers should take the time to understand what employees want. Flexibility in scheduling, telecommuting, job sharing, tuition reimbursement and other benefits may be more important than significant salary increases. Candidates can be asked during the hiring process about which benefits comprise the most important parts of their compensation package. Human Resources can address these employee needs during the hiring process and as an ongoing strategy to retain highly qualified staff.

Create and Maintain a Positive Work Environment
Candidates should be treated in a positive manner right from the start. The organization should be able to explain how employee recognition works and how achievements and goals are rewarded. Candidates typically want a position that will challenge them and motivate them to work their way up the corporate ladder. Tangible examples of awards, recognition and praise can be provided to candidates during the hiring process. This shows applicants that the organization is committed to maintaining a positive work environment. These actions also show that managers and the Human Resources department recognize successes. Candidates want to know that they will be appreciated and respected for their work and effort.