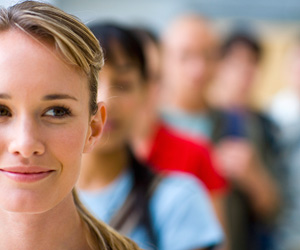 Businesses are only as good as their employees. In order to be the best, companies must hire the best. Sometimes, acquiring top talent requires significant time, patience and a creative mindset.
The best employees on the market know their worth. They look for ideal positions and can usually demand that. Therefore, when a business is seeking one of these highly talented individuals, that business must offer more than what they currently have. The top choice for today's companies is workplace flexibility.
What Is Workplace Flexibility?
A flexible work environment hands over the reins to employees. They may be able to set their own hours. Some may feel more productive in the early morning or late in the evening. Some employees may wish to work longer hours on a daily basis in order to have more time off each month or even every week. Still, others may opt to telecommute full or part-time. Offering this type of flexibility has been proven to attract and retain better employees.
Why Offer Flexible Hours?
Aside from being an intangible benefit to employees, a flexible work environment is smart money for employers. This is especially true when full-time telecommuting is an option. Workers who perform their duties at home save the business on the cost of supplies, energy and even insurance. Likewise, employers can hire all over the world. This broadens the pool of applicants, but it also can lower salary requirements. Whereas a top-notch marketing executive in New York City can easily command over six figures, that same employee in Mid-Missouri tops out at about $60,000.
Is There Such a Thing as Too Much Flexibility?
One issue that employers may run into is offering to be too flexible. Not every employee is cut out for telecommuting. Those that need to be managed closely, have difficulty meeting deadlines or are easily distracted may need the cocooning of a traditional 9 to 5 job. However, those employees also are unlikely to be among the talented few. It is far better for employers to risk offering workplace flexibility to attain and retain the best and the brightest than to risk losing them to a competitor.