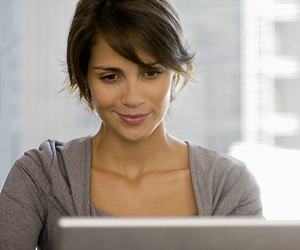 When your business needs to find talented professionals to join your team, knowing where to look can be a challenge. In today's social media-driven world, people are flocking to websites such as Facebook not only to share photos and status updates but also to find jobs. Putting your company on Facebook helps to get the word out fast to an audience of interested and skilled professionals.
A recent survey by Facebook found that 70% of respondents agreed that Facebook is an effective recruiting tool because it allows recruiters to cast a wide net and connect with more potential job seekers than other services because of the widespread use of Facebook [1]. With over 1 billion users, Facebook can be a valuable source for recruiting qualified professionals.
Paid Ads
One way to find talented professionals to recruit is through Facebook ads. You can choose how and when your ad appears, so if you are not offering relocation expenses, then you may wish to only have your ad show up when your physical location is within 60 miles of a user's IP address. You can also try pay-per-click ads, for which you are only charged when someone clicks your advertisement. Facebook ads allow you to specifically target the type of candidates that you desire. For example, if you need someone familiar with Share Point, you would include that in your keywords. You may choose to run the ad constantly or only during specific hours of the day.
Facebook Pages
Facebook pages are a free resource that you can utilize to your benefit. Essentially a profile for your business, this page is public and allows you to update it with your job postings. You can also include pertinent links with information that the best candidates will want to know, such as the health care benefits, amount of paid time off and other perks of working at your company.
Facebook Marketplace
The Facebook Marketplace allows you to place free, basic ads for the job openings available at your business. In a marketplace ad, you are able to include the job description, location, reason why you need to fill the job and other basic information. You are also able to upload an image of the job's location or any other image that you think would be useful in recruiting skilled employees.
Facebook's enormous membership, combined with its precise targeting mechanisms, allow recruiters to pinpoint their ideal candidates and leverage them to build an online talent community. Facebook Ads average around $0.25 per 1,000, which is only 1% of the cost of TV advertising [2] – the result is a low-cost, but highly effective recruitment campaign.
[1] https://www.facebook.com/notes/social-jobs-partnership/recruiting-survey-social-media-helps-connect-job-seekers-with-employers/404484379619706/