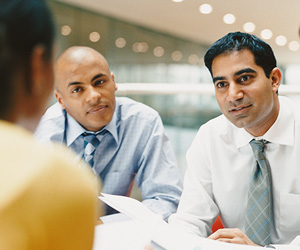 A business's success is determined by managing resources effectively. How a company recruits, trains, retains and manages its employees has an impact on its overall success. Having a workforce plan in place is important in ensuring that the business can remain competitive in an aggressive market.
Workforce planning is often overlooked in many businesses but should always be implemented. It is a challenging and complex process for any company in the business world, but it is vital for running a successful business. Today, factors that can affect workplace planning include trends in demographics, technology and policy. Effective planning helps the company operate in the current business climate in such a way that future issues and trends can be analyzed and predicted.
Forecasting the need for future employment is a must. To make a prediction, there first has be a solid understanding of the corporate strategy and where the business is headed. Because of unexpected changes in workforce, it is difficult to predict the exact number of employees that will be needed, but it is a good starting point.
It is important to develop a comprehensive analysis of gaps in workforce competencies in order to address them. Identifying and resolving internal and external problems that are weakening business operation can help save your business time and money.
Strategic plans for overcoming workforce issues can include training, restructuring, contracting out, succession planning or technological advancements. Once a plan is implemented, the results should be reviewed and monitored. The plan should be communicated effectively, and everyone should understand their roles. If the implemented strategy is proving to be ineffective, it should be reevaluated and adjusted.
Workforce planning addresses problems and solutions in the long run to save time, money and effort. Planning ahead may benefit your business in many unexpected ways and help your company grow.