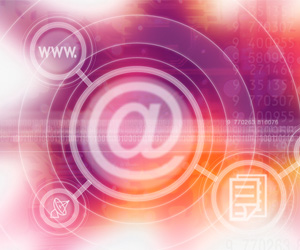 With so many candidates applying for each job opening, it is important to take the time to optimize career websites and job postings in order to attract the best candidates. Instead of using general terms or generic attributes, search engine optimization can help big companies recruit top talent with specific skills and knowledge.
Determining a Strategy
Different recruiting websites, social networking forums and job posting pages attract different types of job seekers. Content should be optimized based on where it will be posted. Overall, every posting or recruitment blog should direct internet traffic to the company's home page where candidates apply for the position.
Focusing on Keywords
The right keywords and combinations of keywords are essential in optimizing a job listing or career website. Firms looking for statistical analysis experts might use terms such as SPSS, SAS, logistic regression, business analysis, database analyst, data analyst and data analysis all within the same posting. Thus, instead of attracting candidates with only a rudimentary skill set in analyzing databases, people with these specific skills will be directed to the posting when searching for jobs. Optimizing the listing for the most common search engines such as Google and Bing also helps to ensure that the right candidates will take notice of the opening.
Honing the List of Candidate Requirements
It is best to avoid listing soft skill attributes in online job postings and career websites. Instead of including words such as teamwork or productivity, pin down exactly what is required of the candidate. Be sure to include common abbreviations of keywords as well. A company looking for candidates holding a Masters in Health Administration might also include "MHA" and terms like health administration, health administrator and human services administrator. To optimize for the most important skills and attributes in a candidate, include the keyword multiple times and in multiple formats. Use the keyword in the title of the posting as well.