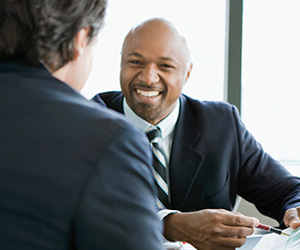 Attracting and retaining the best employees is no easy feat, even for the most experienced HR manager. While the specific details of a contract vary among firms and industries, there are some common denominators in talent attraction and retention.
Get the Compensation Right
Financial compensation is the biggest factor that employees consider when accepting an offer or choosing to stay with a company. Before an interview, research what a competitive salary might be. Once talent is hired, don't wait to be asked for a raise; increase salary commensurate with skill and dedication so that your employees won't be lured elsewhere. According to Inc., you should "pay market, or above, as soon as you can. It's a sign of respect. And most of the best ones won't ask [for a raise]. They'll just eventually get frustrated and leave. [1]"
Establish Your Role as a Coach, Not a Manager
Forbes writes that HR managers should "try to balance giving…team members the authority, the tools and the space they need to do their jobs – empowering them – and staying checked-in as they execute their responsibilities [2]." The best talent in any industry needs to have the freedom to do well, and good employees shouldn't feel micromanaged at every turn. Those that have independence in their jobs tend to do well and have the desire to stay with the same employer.
Provide and Advertise Perks of the Job
Small incentives and perks are often not specified along with the more important aspects of an offer like salary or flexible work hours. However, many employees appreciate and notice the smaller touches like free breakfasts on Fridays or complimentary dry cleaning once a week.
Create and Showcase Clear Paths to Advancement
Without a doubt, the potential for promotion is a significant factor in both attracting and retaining top talent. During the hiring process, emphasize the potential for advancement within the company. Then, says the Wall Street Journal, "promote from within whenever possible [3]." This shows employees that there is room to grow, which might discourage them from switching to a new company in order to advance their careers.
[1] http://www.inc.com/jason-lemkin/how-to-retain-star-employees.html
[2] http://www.forbes.com/sites/elenabajic/2013/07/15/the-6-steps-for-retaining-good-employees/
[3] http://guides.wsj.com/small-business/hiring-and-managing-employees/how-to-retain-employees/