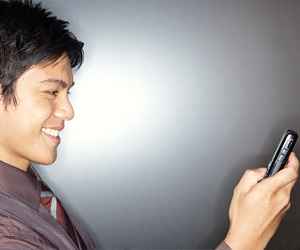 When it comes to staffing your business, the Internet provides many avenues for finding qualified professionals. Social media has become a prominent method of attracting possible future employees. Facebook, Twitter and LinkedIn all have their individual benefits and drawbacks. Which one is the most powerful recruitment tool for you?
Facebook
A Facebook profile is a great way to keep consumers connected to your business through status updates. It's also a great platform for connecting to specific individuals through advertising. Facebook allows you to fine-tune who sees a job announcement ad based on specific criteria such as location. While this may cost you a bit more, it can be valuable in the search for specific individuals.
As much as 83 percent of active job-seekers use Facebook. [1] This social hub is the second most accessed website in the world.
Twitter
When it comes to sharing messages and tidbits of information with a large audience, Twitter is an excellent tool. With a simple hashtag targeting those looking for employment, you can reach thousands of potential candidates almost instantly. The downside to using Twitter is that your message can quickly become buried as other people join the conversation, making your Tweet less effective. Supported advertising may still be a viable option for recruitment to keep these messages on top of other conversations.
In 2014, 54 percent of recruiters utilized Twitter to find candidates [2]. As there are 560 million active users, the outreach for recruitment is significant.
LinkedIn
Although it's not as popular of a social media outlet as the previous two, LinkedIn was developed to connect professionals together. Businesses can post job openings while searching for candidates that fit specific criteria. The most significant disadvantage of this social hub is that it isn't as popular and thus provides fewer potential candidates. However, the site has grown consistently each year and may be worth your time.
Although LinkedIn has only 240 million active users as of the beginning of 2014, the level of professionalism is much higher. Currently, 89 percent of recruiters have hired someone from this professional social network, and the site continues to grow [3].
Each of these methods can attract candidates for employment. Success of the process may rely more on strategies and your organization's use of each social outlet, and you should determine what's easier for you to implement. What works well for one company may not have the same impact for another.
[1] https://careershift.com/blog/2014/03/how-to-really-use-social-media-to-get-a-job/
[2] http://employerblog.looksharp.co/social-media-recruiting-using-twitter-find-diverse-professionals/
[3] https://www.recruiter.com/i/attention-candidates-how-to-get-in-the-digital-game/