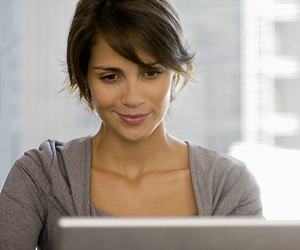 Hiring a new employee takes a considerable investment of your organization's time, energy and resources. CareerBuilder's annual social media recruitment study found that the number of employers taking to the web to research applicants has steadily risen over the past few years — from 43 percent in 2014 to 52 percent in 2015 [1].
As you investigate each applicant's transcripts and professional references, you might have also considered checking their social networking profiles. Social networking sites like Twitter and Facebook are used by billions of people around the world for personal and professional reasons. Before you decide to take a look, consider the advantages and disadvantages of checking the profiles of your applicants.
Personality Type
Looking at an applicant's profile on social media can give you an idea of the person's personality type. If the person applied for a job where the workweek is long and he or she will be on call for nights and weekends, you may find it useful to know whether the person spends their weekends partying or participating in community events.
Professionalism
You may also want to check out a person's profile and see what he or she has to say about current and former employers. Many jobs require a sense of confidentiality or at least a sense of respect. If the person makes accusations or generally speaks badly of their coworkers, employees or supervisors at their current job, the person could also do the same when working for your organization.
Privacy Rights
Every person has a right to privacy. When you go looking for a person's profile that mostly deals with private or personal concerns, you could be facing a situation of legal repercussions. An applicant could reasonably argue that what they do on their own time as their leisure and personal pursuits are not within the realm of an employer's interests.
Potential for Discrimination
Looking at an applicant's profile and deciding not to continue pursue that person as a candidate could result in your organization facing discrimination claims. Social media profiles show plenty of personal information about a person, including their sexual orientation, gender identity, age, handicap, religion, race and ethnicity. Employers cannot use any legally protected information such as these items when making hiring decisions about a job applicant.
[1] http://thehiringsite.careerbuilder.com/2015/05/14/employers-checking-candidates-social-media/