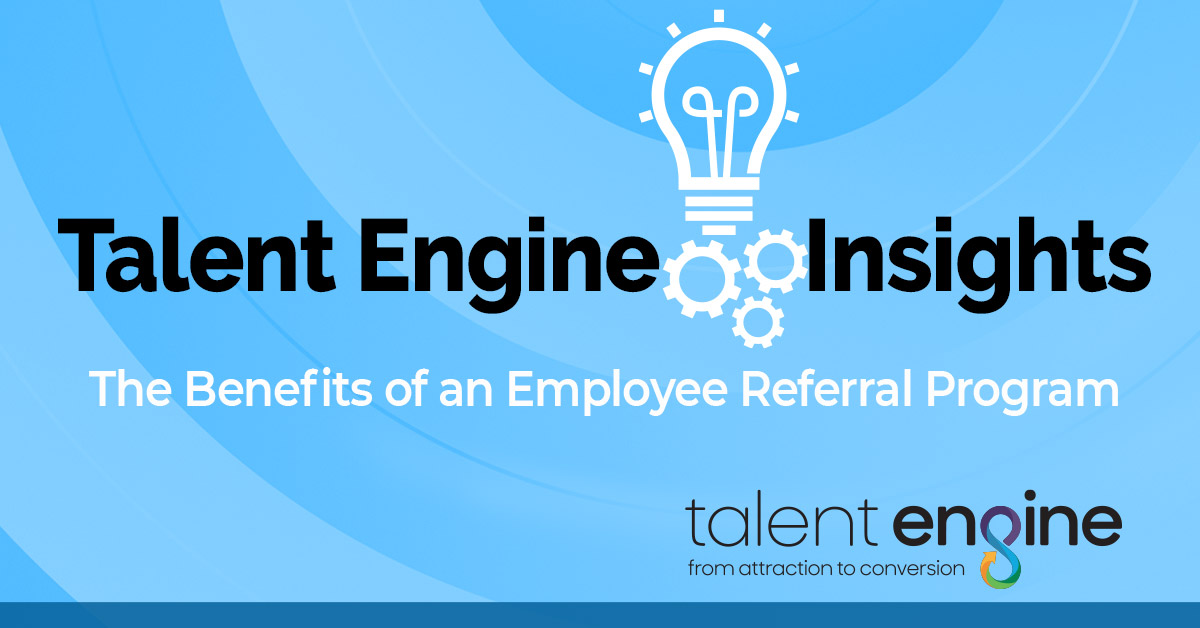 Never underestimate the power of word-of-mouth. Employee Referral Programs have proven to be a beneficial recruitment method, no matter the scope of your hiring strategy.
For one, they streamline the hiring process. Referral programs tap into an exclusive talent source—your current employees. Rather than solely relying on traditional marketing efforts, employee referrals are a unique communication strategy that directly links candidates to your organization, establishing a common connection that separates you from industry competitors.
Employee Referral Programs test the strength of your Employer Brand. The individuals your employees refer are typically those they see as a good fit for the organization. A current employee's view of your company culture is valuable feedback regarding Employer Brand perception and allows you to adjust or re-evaluate your branding efforts accordingly.
For optimal success, it's all about the process. Referral programs have an important criterion crucial to identifying quality candidates—the candidate and referring employee relationship. Harvard Business Review conducted a study and found that while 70% of "better candidates" were received from referrals, the true quality of the candidate depended on how well they knew the referring employee. Your referral program should have participants clearly indicate their relationship with each other so you can properly screen and assess individual qualifications in order to make the best hiring decisions.
Buyer's team has developed and executed many client Employee Referral Programs with great success. With 50+ years of recruitment experience, we're ready to leverage our resources and industry knowledge to meet your hiring goals. Contact us at 857-404-0864 or info@BuyerAds.com to learn more about our customized recruitment solutions.